We lost Prof. Vladimir Danov, the Executive Director of the Bulgarian Cardiac Institute and one of the most respected cardio-surgeons in Bulgaria.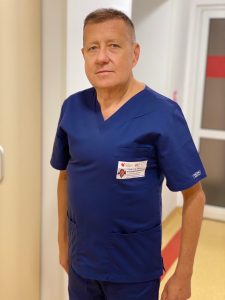 As of 2017, the Leading Cardio Surgeon is Executive Director of the Bulgarian Cardiac Institute, where he manages eight medical centers, seven highly specialized hospitals and two cardio-surgical clinics in Pleven and Burgas. He had specialized at and managed cardio-surgical clinics in Germany, Bavaria province for more than 15 years. In his role as Head of the Cardiac Surgery Department at the leading 'Ludwig-Maximilian' University Hospital in Munich, he introduced working principles that are nowadays applied in many well-developed health systems.
Prof. Danov specializes implanting of heart valves, minimally invasive operational methods, prosthetics and reconstruction of heart valves, implementation of coronary artery bypass on a beating heart, treatment of heart tumors, reconstructive surgery of the thoracic aorta, surgery of conduction and rhythm disorders, planting of pacemakers and cardio defibrillators for the treatment of heart failure, correction of congenital heart defects and more.
Medicine and the cardio surgery field in Bulgaria in particular lost one of the most dedicated to their profession doctors, pioneers and a person with an enormous heart!
During his 28-years of operational practice in the field of the cardio surgery, prof. Danov saved thousands of patients' lives, trained more than 20 cardio surgical specialists, published multiple reports in authoritative Bulgarian and foreign scientific publications, author of textbooks. He has been awarded the "Doctor of The Year" prize, a four-time winner of the "Doctor Who Bulgarians Trust" award and a doctor Honoris Causa.
The Bulgarian Cardiac Institute expresses deep and sincere condolences to the family, relatives, patients and colleagues of Prof. Vladimir Danov.
The funeral procession will take place on 12 January 2021 in Sofia – an additional announcement will follow.