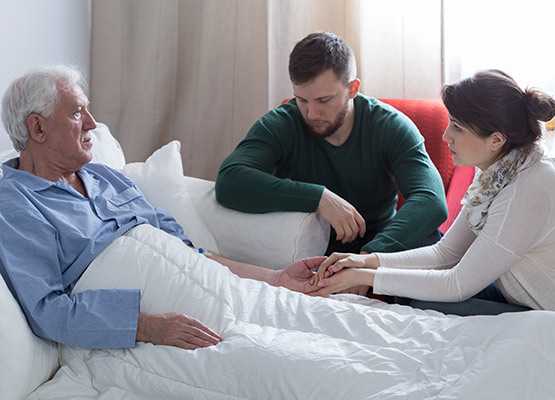 Information about a patient's condition can only be provided to his relatives, indicated in the admission papers.
The visitation hours are restricted. A visit of maximum two visitors per patient is allowed concurrently . If the scheduled visitation time is extremely inconvenient for the visitor, the Head Nurse, if possible, may arrange another time slot for the visit.
Visitations in the Intensive Care Unit are possible for closest relatives only and are scheduled individually, depending on the patient's medical condition.
Visitation in the Reanimation Care Unit are not possible. A video conference between the patient and her/his relatives is possible.
These restrictions are put into place so that patients can recover as well and as fast as possible.