The physician or specialist, who has issued your referral note, needs to consult with us on the date and time of admission. The date of admission is written in the referral note.
Before admission, you need to organize your transportation to the hospital and be accompanied by a relative or a friend during the admission process.
What kind of personal items you need:
Overcoat
Bathrobe
Personal toilet items
Pajamas
Slippers
Soap and towel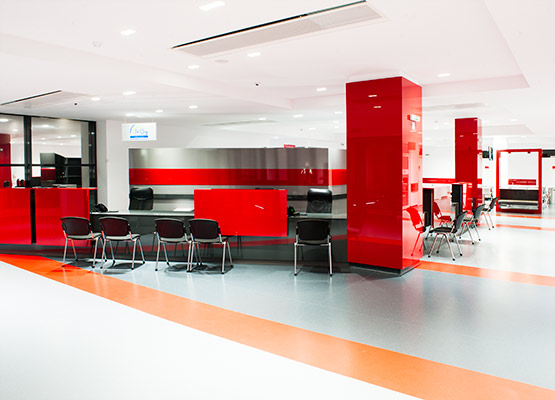 What kind of documentation you need:
Your ID
Prescription book
Referral Note from your general practitioner
Your Previous Discharge Summaries
X-ray images
Laboratory Tests
Your medications
Addresses and phone numbers of your contact person
You need to be sure that your physician has signed the referral note and has made clear if you take any medications at the time of admission. If you take any medications, please show them to your physician. You can bring a book, writing utensils and other. There is a TV in every patient room. We recommend it is used in a way that will not disturb the rest and treatment of other patients.
It is your right to chose a physician or medical team for an extra fee.
It is forbidden to bring:
Alcohol and narcotics
Big amount of money
Jewelry
The hospital is not responsible for the safe-keeping of valuable items.