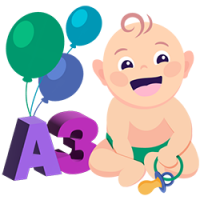 'Mama and I' is located in a newly built, independent hospital wing in the Heart and Brain Center of Clinical Excellence in Pleven. Dedicated to maternal and child health, it develops the highest global expertise in specialized diagnostics and treatment, research and teaching. Equipped with high-tech in all areas, the new hospital wing has departments of obstetrics and gynaecology with a maternity unit, paediatrics and neonatology. The specialised paediatric sectors of endocrinology, rheumatology and orthopaedics occupy an important place in the new clinic – with ambition and proven readiness to quickly reach a leading position in  Europea. Our teams in paediatric cardiac surgery, neurosurgery and our specialists in intensive care are trained in Europe and the United States.
All the accompanying state-of-the-art prophylaxis, prevention and treatment options, technologies and specialists are available to young patients and their parents – imaging, clinical laboratory, immunological and genetic tests, follow-up for luxations by paediatric orthopaedists and traumatologists in specially equipped paediatrician's office and much more.
The architects, designers and builders of ACB 'Helvetia' have dedicated a lot of knowledge, skills and love to achieve all the facilities combined with the latest medical technologies in caring for expectant mothers and their babies. Thanks to its expertise and years of experience in designing modern hospitals, 'Helvetia' was able to finalize the new wing in just 12 months and created a unique maternity and a children clinic.
An object of particular pride is the expansion of the existing medical genetics laboratory which begun with the introduction of technological capabilities for molecular genetic diagnosis of rare diseases in children. The team, led by a medical genetics expert with advanced experience from Germany, now conducts specialized medical genetics consultations for children and families.
Our prenatal screening programs (tests in every trimester), maternity care and neonatal care options will ensure the delivery of specialized, professional medical care and around-the-clock intensive, emergency and urgent care with the highest – level three – competency. The teams in the neonatology intensive care sector, with equipment, unique in the country, include specialists and habilitated doctors with many years of experience and recognized expertise, as well as graduate and postgraduate students with high motivation and uncompromising dedication to the introduction and development of the most advanced techniques and technologies in neonatology and pediatrics. At 'Mama and I', we offer parent training programs for expectant parents of newborn babies (including so-called "kangaroo care").
For us, all patients – young and old – always come first!