Emergency, ambulances and mobile teams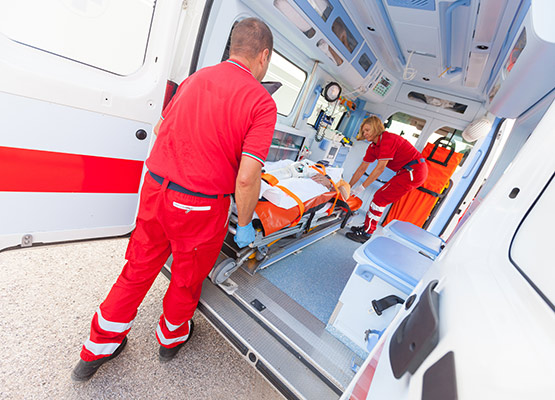 In case of an emergency you can use these phone numbers.
For emergency admission into the Bulgarian Cardiac Institute hospitals you need a referral note. This document is valid for 48 hours. You can be referred to our hospitals by an emergency department, your General Practitioner, specialist from the out-patient medical care, another hospital or based on your own choice.
In emergency cases, or in the case of an unscheduled admission without a referral note, it is also possible to be admitted directly to our hospitals. In our admission consultation rooms you will get a physical examination, all necessary laboratory tests will be done for a fee, according to the internal regulations and current price list. The physician in the admission consultation room will decide if you need an urgent or a scheduled admission or if you need to be admitted to another hospital.
In case urgent specialized medical transportation is needed in a region, where there is no Bulgarian Cardiac Institute Hospital, we have a fleet of over 20 specialized, fully equipped ambulances and medical teams, available 24 hours-a-day for emergency transportation or admission of patients.
The need for urgent transportation will be determined by the physician or the medical department that you contact first.