The Head Nurse of 'Heart and Brain' was awarded by the Mayor of Burgas on the occasion of the International Nursing Day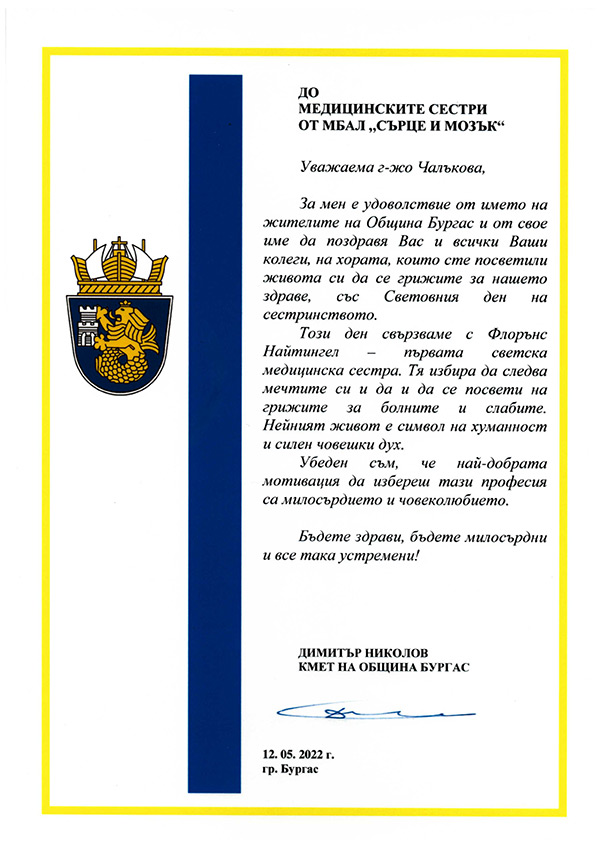 Svetla Chalakova, the head nurse of the high-tech 'Heart and Brain' in Burgas, received a congratulatory address and flowers personally from Mayor Dimitar Nikolov. The solemn ceremony took place in the cultural center "Sea Casino" and honored nearly 20 chief and senior nurses on the occasion of their professional holiday on May 12.
"We associate this day with Florence Nightingale – the first secular nurse. She chose to follow her dreams and dedicate herself to caring for the sick and weak.  Her life is a symbol of humanity and strong human spirit," recalled Mayor Nikolov.