Doctors from 'Heart and Brain' Burgas received certificates for their contribution to health care in the city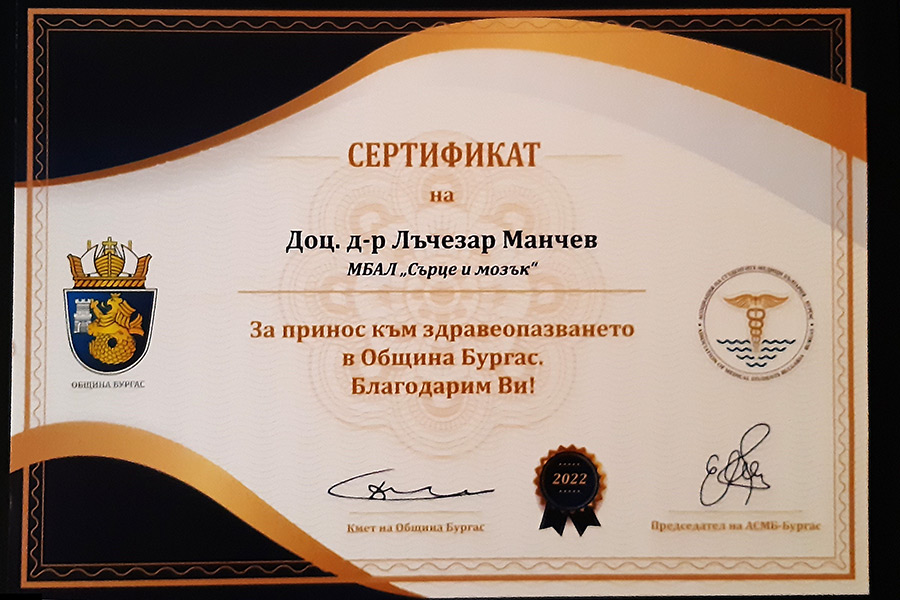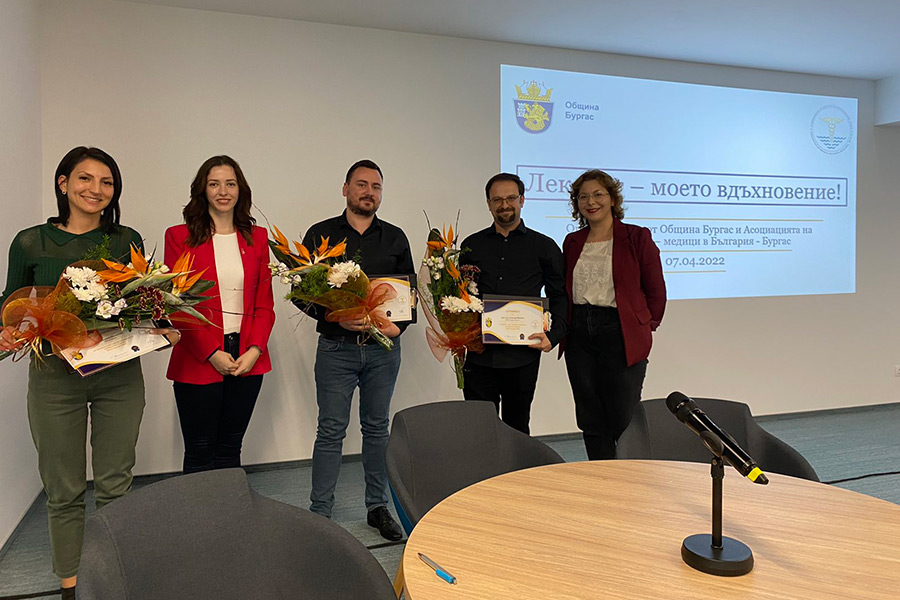 On the World Health Day, April 7, the Association of Medical Students in Bulgaria – Burgas, together with the Municipality of Burgas, honored leading doctors from the region and awarded 33 pupils and 5 students in an essay contest on the theme: 'The doctor – my inspiration'.
The head of the Medical Imaging department, Assoc. Prof. Dr. Lachezar Manchev and Dr. Milena Vassileva, pediatrician at the Heart and Brain Center of Clinical Excellence participated in a discussion panel during the event. In front of the future doctors, the specialists from the newest high-tech hospital in the seaside town talked about their professional path, the challenges in medicine and what inspires them. They also answered questions from the audience.