Surgical treatment of morbid obesity and diabetes mellitus
According to the WHO, in most European countries between 30% and 80% of people are overweight, and in children the percentage is around 20. ¼ of children are obese, which means that 3 million children are obese and 14 million adults are overweight. In Bulgaria, 2 million of the adult population is overweight and 1 million of it is obese. Among children, 200 000 Bulgarians are overweight and 67 000 are obese.
Common conditions associated with morbid obesity
Obese people become resistant to insulin, which regulates blood sugar levels. As a result, they have high blood sugar, which causes type 2 diabetes (T2D).
The heart does not work properly when the body is overweight. An obese person usually develops hypertension (high blood pressure), which leads to strokes and damages the heart and kidneys.
Osteoarthritis – the extra weight on joints, bones and muscles – especially on the knees, hips and back – causes them to wear out quickly, leading to pain and inflammation, disc herniations and reduced mobility.
Fat deposits in the tongue and neck can block the airway, especially in patients who sleep on their backs. Sleep apnea/respiratory problems cause insomnia at night, daytime sleepiness and headaches.
Excess weight weakens and overloads the valve in the upper stomach, which then allows stomach acid to enter back into the esophagus. This is the so-called gastroesophageal reflux disease (GERD), whose symptomatology includes heartburn and indigestion. Approximately 10-15% of those diagnosed with GERD develop Barrett's esophagus, a precancerous change in the lining of the esophagus.
Depression – obese people face constant, depressing emotional challenges: failed diets, criticism from family and friends, remarks from strangers. In addition, they are often discriminated against and do not feel comfortable in public places.
Obesity has a detrimental effect on male and female hormones, disrupting normal cycles and functions in the body and leading to difficulties in becoming pregnant and infertility.
Urinary stress incontinence is the involuntary discharge of urine when coughing, sneezing or laughing as a result of weakened muscles in the abdominal and pelvic areas in morbidly obese people.
How is overweight defined?
Obesity is diagnosed by determining the body mass index (BMI), the ratio of a person's height to their weight (BMI = weight in kg / height in m2), applicable to persons over 20 years of age.
Underweight: BMI below 18.5
Normal weight: BMI between 18.5 and 25.0
Overweight: BMI between 25.0 – 29.9
Obese: BMI between 30.0 – 39.9
Severely obese: BMI equal to or greater than 40.0
Metabolic and bariatric surgery
Metabolic, also known as bariatric surgery, represents and combines various gastrointestinal surgeries used to achieve significant weight loss and therefore these surgeries are an effective means of surgical treatment:
Appropriate therapeutic solution for patients with type 2 diabetes (DT2) and high grade obesity (BMI=/<35 kg/m2 – in Caucasian race);
Appropriate alternative therapeutic solution for patients with DT2 and mild to moderate obesity (BMI between 30 and 35 kg/m2 – in Caucasians) who cannot achieve adequate glycaemic control with an optimal medical therapeutic regimen (or if glucose-lowering therapy leads to additional weight gain), especially in the presence of other risk factors for cardiovascular disease;
Surgery for the treatment of metabolic syndrome and non-alcoholic steatohepatitis / NASH/ in patients with a body mass index greater than 30 kg/m2.
Results from the prospective interventional Swedish Obese Subjects (SOS) study showed that metabolic surgery could achieve a significantly higher rate of remission of DT2 in patients with high-grade obesity compared to controls: at the second year of follow-up, remission was observed in 72% of operated participants versus 21% (42 times more frequent), respectively, and at the 10th year in 36 versus 13% (3.45 times more frequent), respectively. Remission was defined as a fasting plasma glucose level <7 mmol/l or no glucose-lowering therapy.
Benefits of surgical treatment of morbid obesity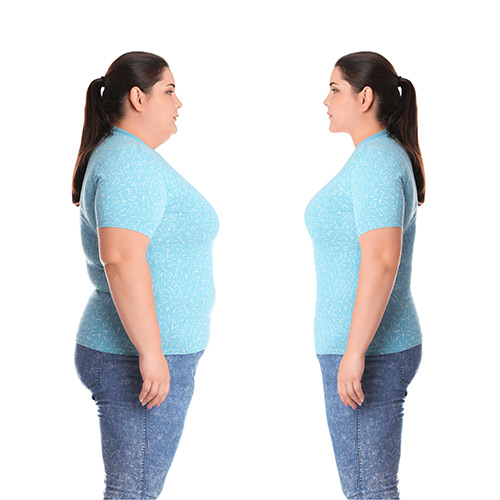 More than 14 randomized international trials with an evidence level of 1, and additionally 36 other trials with long follow-up and an evidence level of 2, summarize the following benefits of metabolic/barrier surgery in the treatment of DT2 and morbidly obese patients:
Significant improvement in glycemic control
Disease remission: 30 to 60% of patients have normalization of blood glucose values/depending on the type of surgery-more than 5 years after the surgery and/or do not need maintenance drug treatment
Significant reduction in medications used to treat DT2
Reduction in cardiovascular disease or complications
Reduction in risk of heart attack, stroke, cancer / 8 times more likely to develop cancer in morbidly obese patients than in those of normal weight / and overall mortality in these patients
Significant and effective weight reduction
Significantly improved quality of life after surgical treatment
Economic analyses show that metabolic surgery is significantly superior to treatment of type 2 diabetes mellitus over time. For example, in one year the cost of medical treatment in the USA is US$3,200-6,500, while the cost of quality of life plus medical treatment per year is US$50,000. Similar calculations are made for the UK. According to Professor James of Oxford, after such an operation in the third year after it the taxpayer saves between 3 and 5 thousand pounds, and in the 5th year this amount increases to 10-12 thousand pounds. The Oxford team estimate that this amount includes savings made on the cost of other drugs, reduced disability and social care costs or complications for patients with DT2.
If you or a loved one suffers from morbid obesity – don't delay! Contact Dr. Ivaylo Tsvetkov's team for an examination and consultation at 00359 64/678 400 and on Facebook.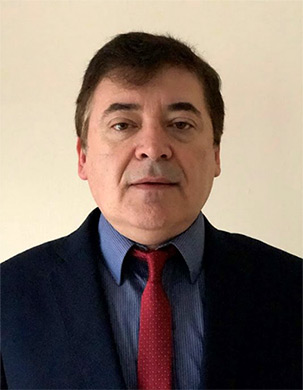 Ivaylo Tsvetkov, MD Born 02.04.1962 in Byala Slatina
Graduated from Medical University Pleven in 1989.
He obtained a specialty in general surgery in 1997 at the Medical University of Sofia, and in 1999 a scientific degree – Doctor of Medicine.
Specialized in:
Colorectal surgery, Turin, Italy.
Hepatobiliary surgery, University Hospital, Tübingen, Germany.
Laparoscopic surgery, Montpellier, France.
Bariatric surgery, University Hospital, Vienna, Austria and Strasbourg, France.
Oesophago-gastric cancer surgery, UK.
Laparoscopic robotic surgery, STAN Université, Nancy, France.
Member of the Royal Society of Surgery of England /FRCS/, the International Federation for the Surgical Treatment of Morbid Obesity / IFSO/, the European Association for Endoscopic Surgery /EAES/, the British Association for the Surgical Treatment of Morbid Obesity / BOMSS/ and the Association of Upper Gastrointestinal Surgery of Great Britain / AUGIS/.